REFRACTORY SERVICES
Calderys offers a full range of services, tied in closely with our world-leading high temperature solutions product lines. We are continually upgrading our services and equipment to ensure that our products are easy and safe to use.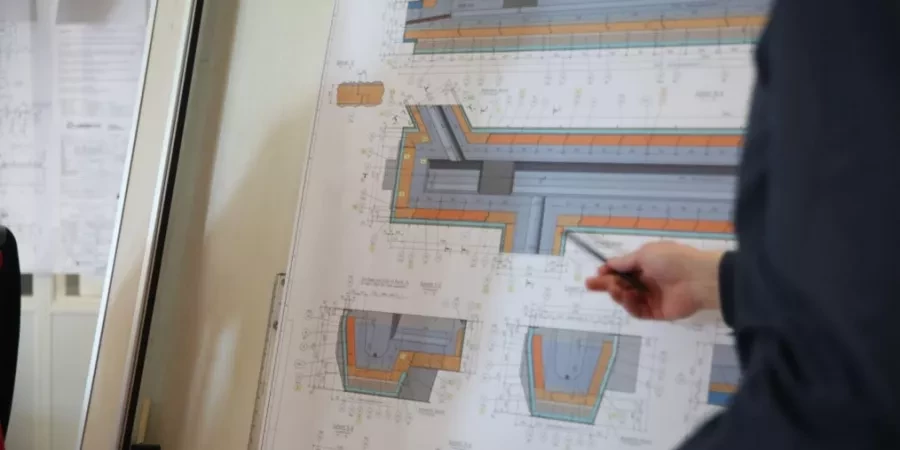 Paragraphs
Our engineers work closely with you to optimise price and performance based on the needs of your specific operations. They use the latest tools and techniques to custom and design your projects from start to finish, including heat-transfer calculations and drawings.
Thanks to our familiarity with a wide range of bricks, fibers, anchors and other accessories, and our full portfolio of monolithic products, you can rest assured that your refractory lining is best-in-class.
To ensure our products fulfill your needs and deliver optimal performance, our in-house certified engineers will visit your premises to install your refractories quickly and efficiently using our own cutting-edge equipment.
Calderys' supervisors and installers are trained to observe the highest safety and quality standards while working on your site. They will minimize downtime during installation while maintaining the high performance and long-term cost-effectiveness you expect from our products.
Proper dry-out is crucial to the lifetime of a refractory lining. Our experienced engineers will optimize your dry-out schedule, ensuring energy savings and refractory reliability.
Calderys' global project expertise at leading industrial sites means we provide a world-class, wide-ranging, bespoke maintenance service. We offer regular and predictive refractory maintenance, including shutdown maintenance services, as well as rapid round-the-clock response to emergencies. This leaves you free to focus on your core processes and maximize productivity.
Our strategically located Maintenance Service Centers provide the appropriate machinery and manpower to our clients whenever they are needed. For example:
Mixing
Casting 
Gunning 
Spraycast 
Breaking/Dismantling 
Anchor welding
Before we start a job, we complete an extensive analysis of your process, equipment, and working conditions in order to provide the best solution for your needs.
Our team pair their experience with the latest assessment techniques (from specialized checklists to thermal imaging) to optimize your refractory lining and related processes. Equipment that performs smoothly will deliver the best productivity and cost-efficiency.
Personnel safety is a key element of Calderys' assessments. We also offer safety assessments for subcontractors undertaking refractory installation work at your site.