Our approach is built on three key features
1
OUR CUSTOMERS' ENERGY TRANSITION NEEDS
Calderys  aims to deliver new products and services to drive change across the industry. We play an important role in helping our customers with high quality, efficient, and sustainable solutions. 
Key areas of development focus on energy efficiency measures to reduce drying times and improve the insulating properties of our solutions, as well as new technologies to support the adoption of hydrogen as a fuel for energy intensive industries.
ENERGY-SAVING SOLUTION FOR TUNDISH LINING
Calderys has developed a new solution for tundish lining – CALDE® MAG TUN. With no water added, the tundish dry-out is more energy efficient, saving a standard steel plant up to 100,000m3 of natural gas per year.
30%
Compared to wet tundish spray, our CALDE. MAG TUN solution for tundish lining reduces CO2 emissions by 30% and water consumption by 35%.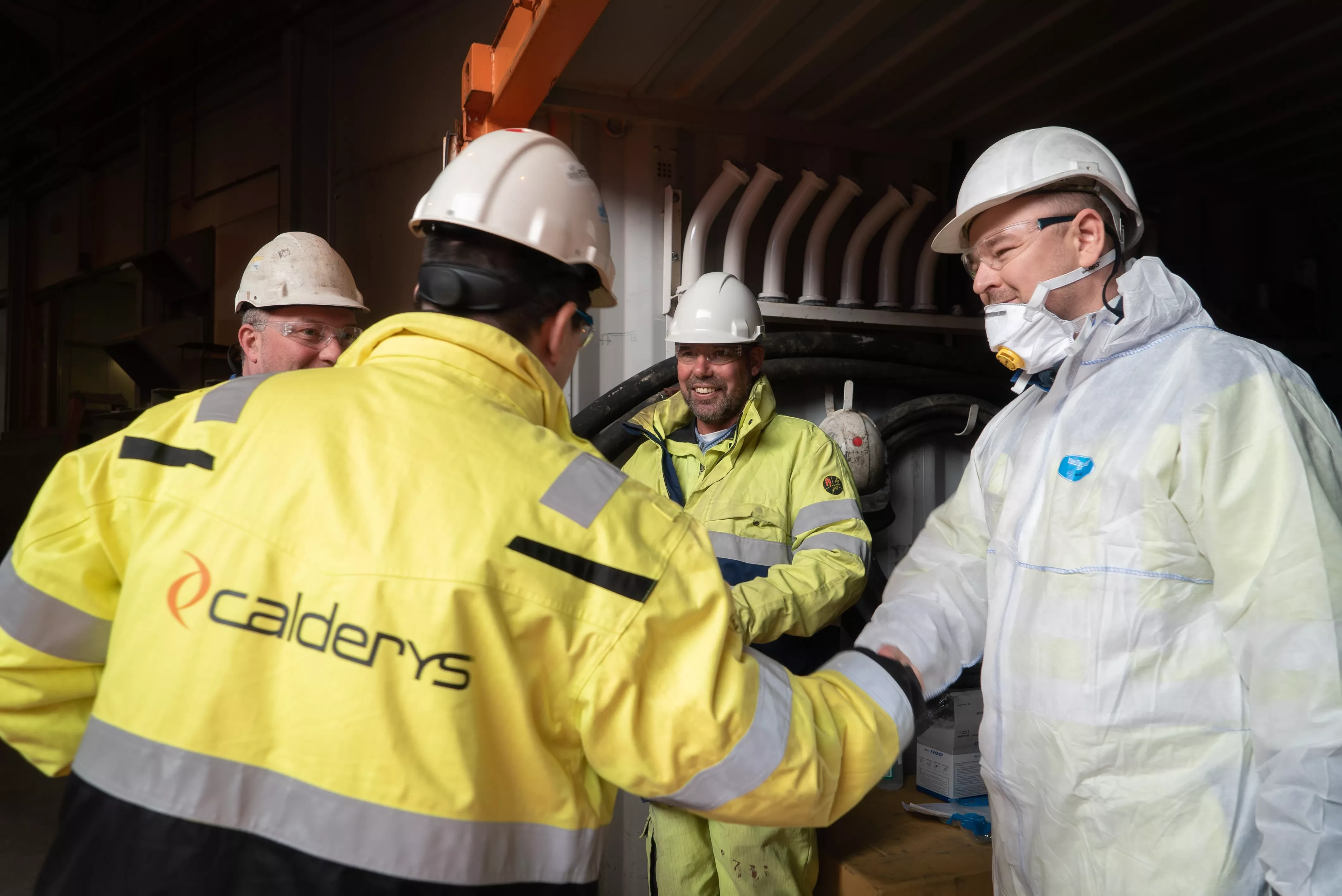 SUPPORTING OUR CUSTOMERS IN THEIR TRANSITION TO GREEN STEEL
To tackle the challenges of hydrogen and natural-gas based applications, Calderys is developing adapted approaches and partnering with laboratories in several studies to design solutions for the iron and steel industries' evolving needs.
0.2
While traditional steel plants produce on average 1.85 tons of carbon dioxide per ton of steel, our new processes, coupled with adapted refractory solutions, will enable steelmakers to drastically lower this amount to 0.2 tons of CO2 per ton of steel by 2050.
BORON-FREE CORELESS INDUCTION FURNACES
Calderys has launched an innovative range of silica mix solutions which improve the safety and performance of high-powered coreless induction furnaces (CIF). The boron-free products offer significant technical advantages, ensuring better resistance to thermal shock and cracking.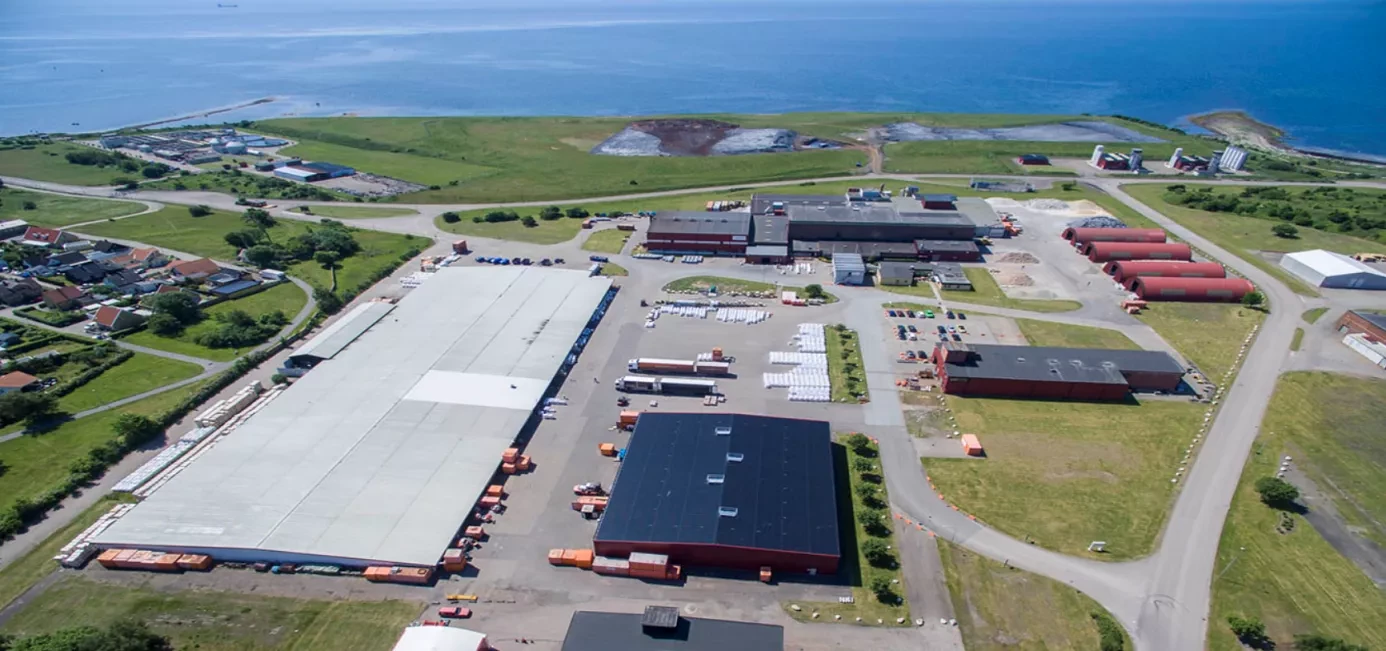 3,500
3,500 people benefit from a rain harvesting system in our Katni plant, in India.
30
30 tons/year of CO2 emissions savings following several adjustments to the production process of core products in our plant in Guaratinguetá, São Paulo.
2.25
2.25 million kWh per year of green electricity produced thanks to the installation of a roof-mounted solar power system on our Pingtung plant in Taiwan.
2
IMPROVING OUR ENVIRONMENTAL FOOTPRINT
We drive industry change by rethinking the way we use our resources — always striving to increase recycling and reuse materials in our formulas. By focusing on circularity, we contribute to a more efficient industry that benefits our clients, as well as our planet.
WORKING TO DEVELOP CIRCULAR BUSINESS MODELS
We incorporate, from the design stage, systems to reduce consumption of virgin material and increase the share of reclaimed minerals ahead of demolition and replacement. Moreover, we are working to curb the use of toxic materials by replacing them with more environmentally friendly solutions.
STRINGENT ENVIRONMENTAL MANAGEMENT STANDARDS
We are committed to reducing the share of coal in our electricity generation. We have discontinued the use of coal fired power generation in India and will extend thisapproach to our operations in China. We are rolling out the use of solar PV panels where it makes sense to do so.
3
BEING COMMITTED TO OUR PEOPLE AND COMMUNITIES
Our approach is ethical and compliant. It encourages inclusivity and respects diversity. The result is a corporate culture of transparency that reflects our customers' expectations and aligns the objectives and interests of all stakeholders. We strive to operate close to our customers, to meet the specific needs and challenges of our local markets.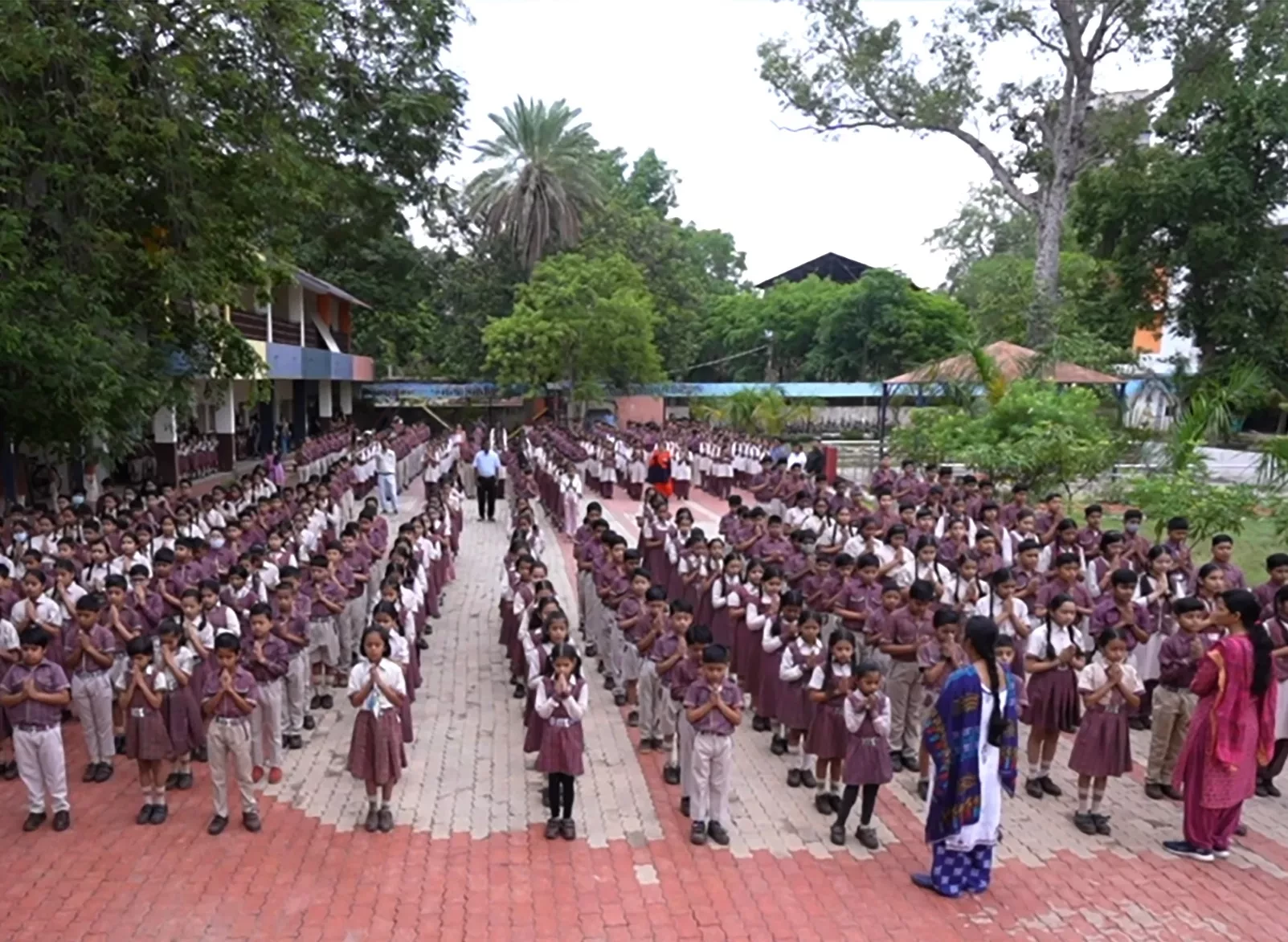 As a privately owned company, Calderys is committed to maintaining the highest standard of corporate governance. Being transparent about our work and the decisions we make helps us retain our position as an industry leader. Learn more about our commitment to ethics and compliance.
ROOTED IN LOCAL COMMUNITIES
To strengthen this undertaking, we are committed to playing a positive role in our host communities, to help them thrive by creating shared value and long-lasting benefits. We support education, infrastructure, and training programs throughout our growth regions.
Sustainability is one of our strategic priorities. Our aim is to create long-term benefits for our organization, our employees, the communities, and our customers. Discover more on our Sustainability Policy.