Gunning Maintenance
When it comes to gunning and repair, our approach is designed to strike a balance between equipment availability and refractory lifespan. We have developed specific machines for each type of equipment, with a gunning capacity of close to 200kg/min. All machines are available with electric batteries, for lower CO2 emissions.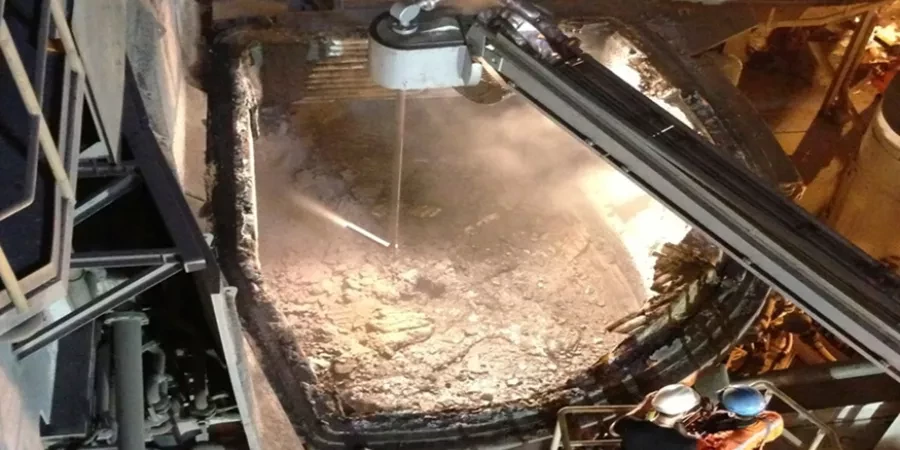 Paragraphs
With conventional gunning products, the inherent weakness comes from the binding system, as the non refractory element within the products structure. However, the right choice and combination of binder greatly affects the reactivity of the product during the gunning process. Therefore, to increase the resistance of the applied gunned mass, Calderys has developed a product that demonstrates a low to high-viscosity behavior at the point of impact. This behaviour brings the following advantages:
Good adherence to the deformed surface profile
Excellent chemical bonding
Very low level of rebound
A high-strength foundation to support subsequent repair layers
These properties contribute to giving a repair product that is easy to apply, with minimal rebound, higher erosion and abrasion resistance, and can be built up over multiple layers without significant spalling.  (the Sandwich effect).

Calderys has been designing gunning shooters dedicated to various equipment: 
a brand new design for the EAF
a specific gunning machine for the BOF
various gunning shooters for steel ladles