New technical course in India strengthens skills within the community
New technical course in India strengthens skills within the community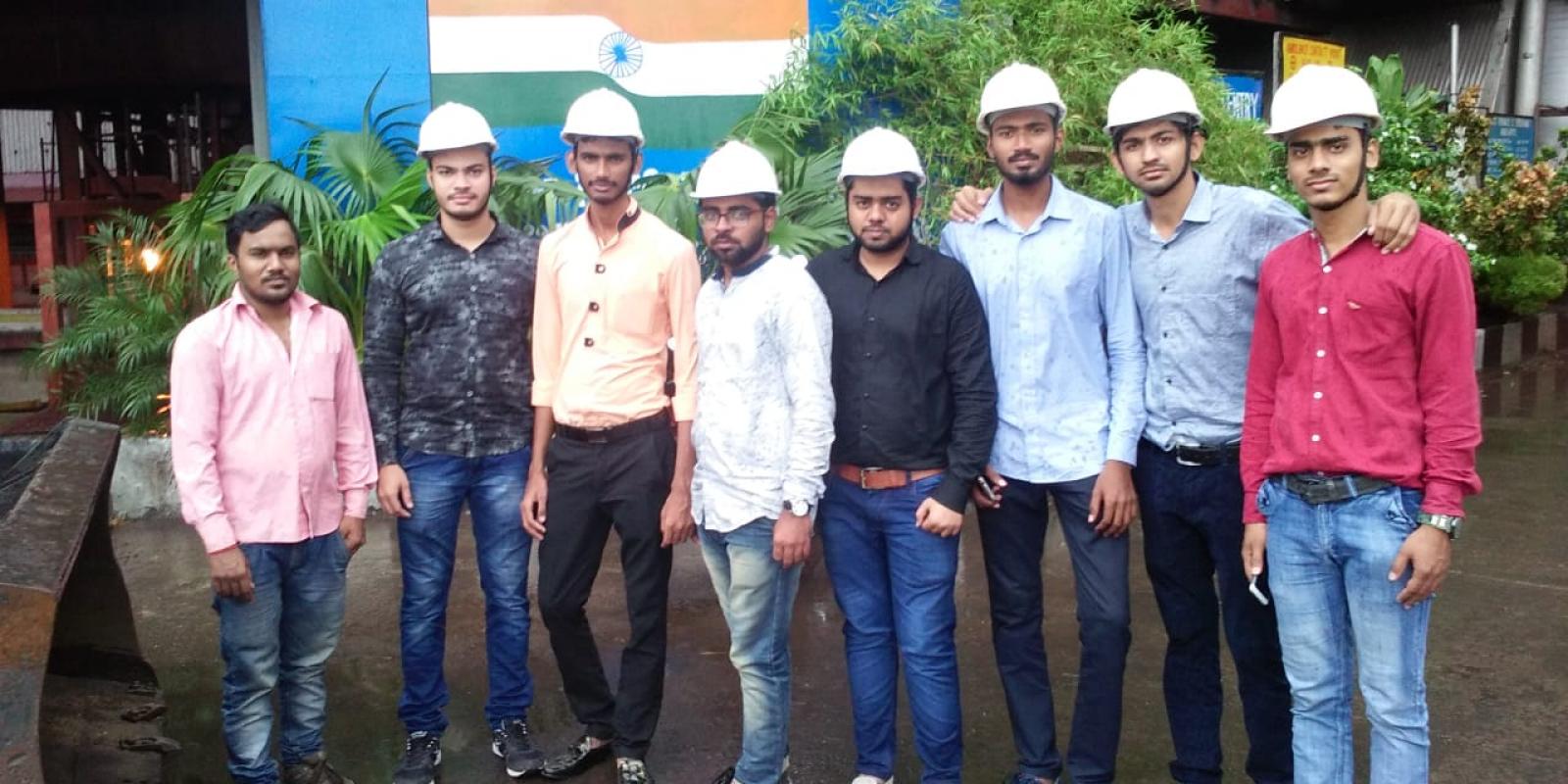 A refractory installation course is providing career opportunities to young people in India – at the same time supporting a training challenge faced by the Calderys team.
India has launched a refractory training course through the newly formed technical arm of its skills initiative program Saksham, following a successful pilot. 
In 2019, India's skills development initiative Saksham, originally designed to provide women with skills that would help them to be financially independent and boost their livelihoods, expanded to include young men who faced limited educational and vocational opportunities. 
This extended branch of Saksham is referred to as Technical Saksham, and incorporates a skills center for industrial training designed to turn trainees into technical workers, ready to enter specific industries. 
Developing fresh talent 
 The idea to offer role-specific training first came about when Group managers in India struggled to find workers skilled in refractory services. 
Utsavi Deepak, CSR Manager, India and South-West Asia, says: "Refractory services is such a specific industry, and we struggled to fill positions with candidates who had prior experience. We spent a lot of money and time training workers to do the jobs we required of them, while paying contractors in the interim – so we explored the possibility of building our own training cum skill development center to ensure the talent we needed was available." 
A pilot program was run in the Indian city of Vizag in 2019, with 48 trainees trained in refractory installation. The pilot involved eight days of classroom learning, followed by an examination.
Utsavi explains: "Those who passed went on to do a two-month paid internship at one of our installation sites. At the end of the internships, trainees were assessed on their performance, and those that performed well were offered a job." 
A collaborative approach to skilling technical workers 
The pilot was successful, but the costs of conducting the training in Vizag – where the trainer resided, but away from Calderys' main operations – were sizeable. A national lockdown enforced in India as a result of Covid-19 in March 2020 compounded this problem, so the Saksham team entered discussions with fellow industrial bodies to work through the issue of migrating workers. 
"Our solution was to focus on skilling talent locally, so that there was no longer a need for migration. It was also an expectation from the local government,," says Utsavi. "Professional body Butibori Manufacturers Association (BMA) offered to run industrial skills centers in Maharashtra, a state in India, which companies could use to train local youth and workers so they could be absorbed into industries in the surrounding area. 
"Calderys has their corporate office and an operational site in the state, and became one of the first companies to partner with BMA for this skill development project by establishing itself in a center in the city of Butibori."
The refractory installation course is sponsored by Calderys, complete with its own in-house expert trainers. The Calderys technical team led the training by preparing the tailor made module after the thorough study of skill requirement at installations sites and NRW site team led the community connect actions for the program. The course has been expanded to an initial nine-day classroom program, with most of the program remaining the same as it did in the pilot.
The course is open to anyone above the age of 20 who has completed higher secondary in Science. The first cohort was made up of 10 students who began the program in October, and new ones will be run on a monthly basis from now on.  
Creating brand ambassadors 
The course has a number of benefits. "We wanted to make sure the trainees received employment after they completed the course, which is why we tailored it to the specific skills that were needed in the industry," says Utsavi. 
"We build strong relationships with the trainees during the course, and they have the option to join Calderys (as third party) once they complete it. This benefits the trainees, but it also benefits us as we have access to fresh talent who have been trained by us and who have already used our products."
"There is also a benefit for Calderys with those trainees who choose to work elsewhere once the program is complete, as they become brand ambassadors of sorts. We have a connection with them, so they act as our link to other industrial players, which we can use to form partnerships and explore business opportunities in the future."