Going boron-free in coreless induction furnaces
Going boron-free in coreless induction furnaces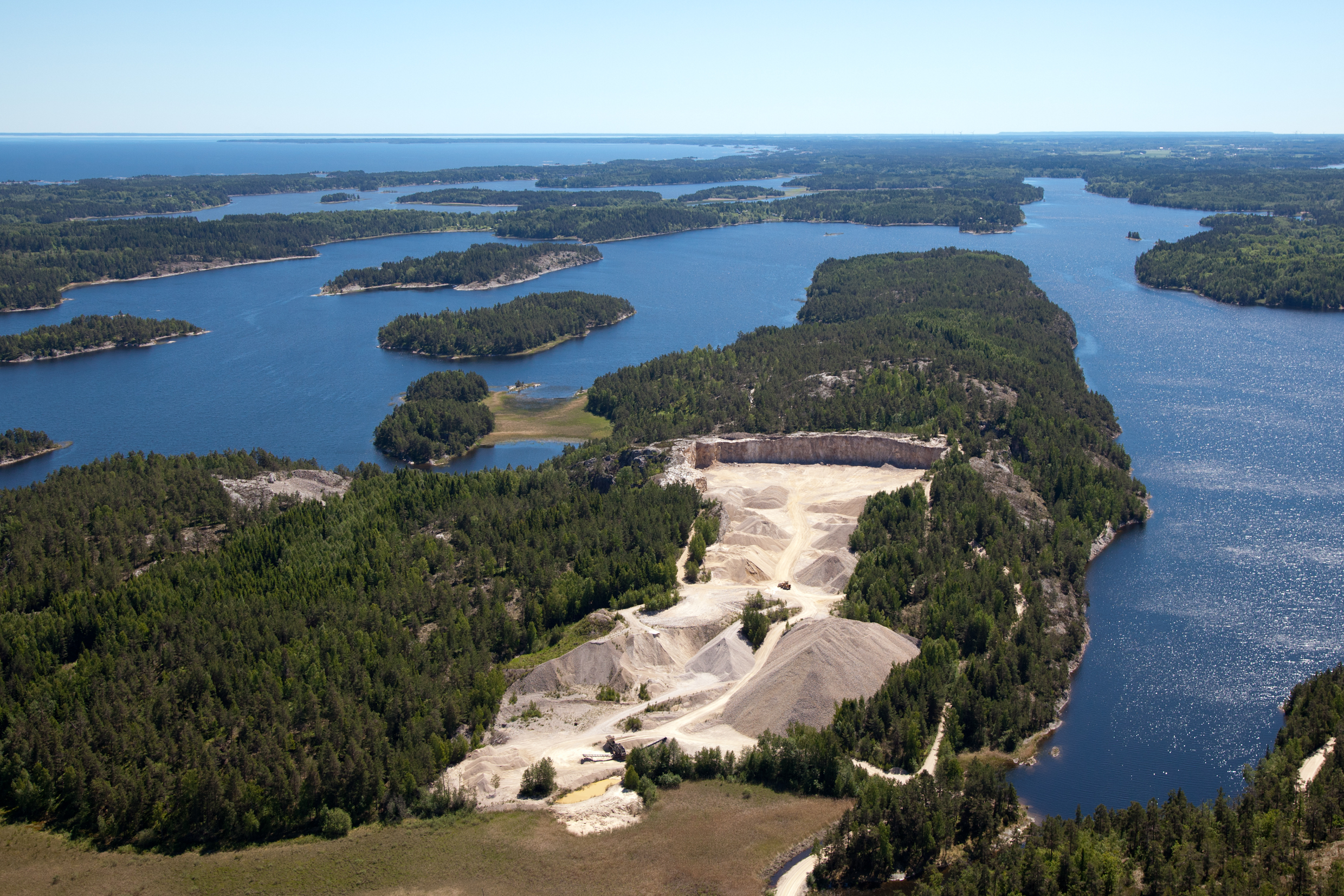 Foundries are seeing the benefits of Calderys' innovative range of SILICA MIX solutions, which improve the safety and performance of high-powered coreless induction furnaces 
Coreless induction furnaces (CIF) lie at the heart of the foundry. Ensuring the reliability and safety of their operation is therefore vital to the overall casting process. The working refractory lining plays a vital role in achieving this. 
Separating the water-cooled coil from the very high temperature (1500-1600°C) molten metal inside the CIF, this 100mm-thick lining must be able to handle the significant temperature differential without cracking. Failure to do so could result in catastrophic damage, putting foundry workers at significant risk and leading to extended loss of production. 
Raw quartzite enhances benefits of refractory products
SILICA MIX refractory products from Calderys have been successfully used in CIF for decades. The unique microcrystalline structure of the quartzite raw material used in their production – mined at Calderys' mine in Amal (Dalsland), Sweden – gives them distinct beneficial characteristics, including very high refractoriness (approx 1700°C) and good thermal shock resistance.*
After mining, the Dalsland quartzite is brought to the Calderys SILICA MIX production facility, where it is crushed, sorted, washed and stored ahead of use. Importantly, Calderys is in control of the complete production process – from blasting at the mine to bagging at the end of the production line – for the highest levels of quality assurance and control. It means that foundry workers can rely on SILICA MIX to provide a consistent and reliable performance, every time.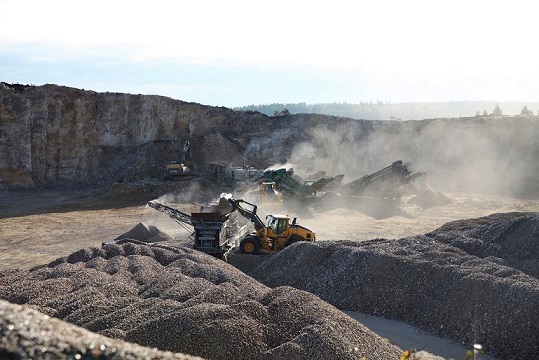 During production of SILICA MIX, quartzite is traditionally mixed with a boron oxide or boric acid sinter agent, which, when heated, reacts with silicon dioxide in the SILICA MIX to create a dense, impervious and mechanically resistant hot face layer. The amount of sinter agent added to the SILICA MIX depends on the temperature of the molten metal – from very typical 0,8 % boron oxide for iron foundries down to just 0.4% boron oxide for steel foundries.
Below the hot face layer, however, the refractory lining must remain powdery to ensure safety. In the event of the hot face layer cracking, this powdery zone acts as a buffer against ingress of molten metal and prevents it hitting the copper coil, which could cause the CIF to explode. When boron-based binders are used, there is also usually a semi-sintered layer between the hot face and the powder zone.
Over time, the hot face layer will wear and the front face of the refractory lining will be consumed. Prolonging the wear life of the lining therefore offers significant economic and sustainability benefits in terms of improving furnace productivity, lowering costs and reducing waste. 
A solution to replace boron-based binders
Although boron-based sinter agents provide the necessary technical performance, in recent years their use has started to be questioned, as concerns are raised about their impact on health. 
Boron-based binders have already been drastically limited in South Korea, while in Japan – where concerns were first voiced – foundries actively seek alternatives, although not all foundries have made the switch. Other regions, including the EU, could follow the lead of these East Asian frontrunners. 
Innovation is one of the priorities of Calderys' strategy, helping us to anticipate and meet changing customer needs and market trends. Customer calls for a boron-free CIF refractory lining were therefore met with a concerted research and development effort by our experts to provide a boron-free SILICA MIX product that would maintain the same excellent performance characteristics as the standard products, while addressing growing concerns.
The result is the SILICA MIX E15 BF range of products with performance that rivals – and even improves on the original – and firmly cements Calderys' place at the forefront of global refractory innovation. 
Notably, the semi-sintered layer between the hot face and powder zone is reduced or not present at all with SILICA MIX E15 BF, while the powder zone is much larger. This ensures a very flexible lining that shows no cracking or ingress of molten iron, even after a high number of heats and in one-shift operations, where the constant heating and cooling of the CIF places high stress on the lining.
Raising the bar of lining technical performance
We have continued to develop our boron-free SILICA MIX products and, in 2019, began adding very coarse grains of Dalsland quartzite to the formulation to create SILICA MIX E15 BF LGS. This new solution brings the SILICA MIX lining range close to the performance of a "real monolithic" liner – which is not possible to use when frontlining CIFs – than ever before, improving lining performance by up to 10%.
The LGS formulation has been further adapted to create SILICA MIX E15 BF LGS RIGID for CIF bottom lining. While remaining boron-free, the binder system in the LGS RIGID product has been modified to create a refractory lining that is about three times stronger than the standard wall lining. This allows push-out of the used lining during replacement.
Performance of the SILICA MIX E15 BF, SILICA MIX E15 BF LGS and SILICA MIX E15 BF LGS RIGID products has been proven in commercial operation at Kemptener Eisengießerei Adam Hönig AG in Germany, which achieved 280 heats in one-shift operation with the LGS product. Following the success seen in the trials, the company has now switched all its CIF to boron-free large-grain linings. 
New range offers improved flexibility and resistance
Our boron-free products also offer significant technical advantages in terms of the performance of the refractory lining. The large powder zone gives much higher flexibility than standard formulations, ensuring better resistance to thermal shock and cracking.
And with the addition of large grain sizes to the mix, performance may be further improved. It adds up to an innovative product that is not only better for people but helps to improve foundry performance: a win-win in today's competitive foundry market.  
The success of our boron-free SILICA MIX products is testament not only to our commitment to innovation but our ability to listen and respond to our customers and the market.
* Created during a volcanic eruption, Dalsland quartzite crystal sizes range from 0.02mm to 0.05mm, at least ten times smaller that standard quartz crystals, which range in size from 0.5mm to 1.0mm.