Calderys in India tackles educational challenge by opening company-run school
Calderys in India tackles educational challenge by opening company-run school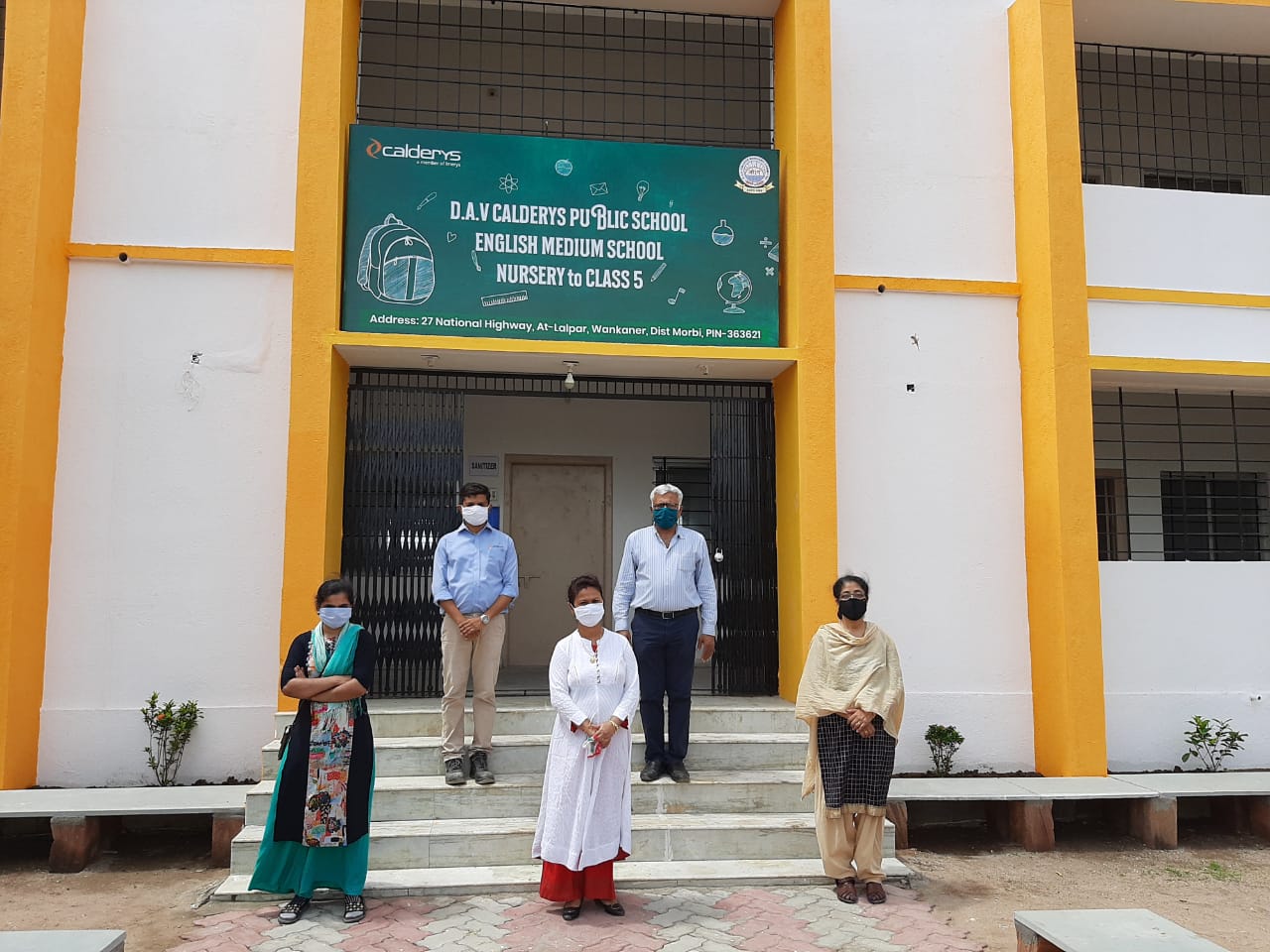 Calderys India has opened its second public school in partnership with the biggest educational institute in India.
As we celebrate International Literacy Day, on 8 September, let's review some of the efforts of our Calderys teams in India to ensure that more children in developing countries are learning. 
Calderys India has opened a school in the city of Wankaner, close to one of its plants, providing an education to the children of employees relocating to the area.
 The school is the solution to a longstanding issue Calderys has faced in the area around attracting and retaining talent in the region, due to its educational landscape. Wankaner is a small, industrial area, and previously did not have a single school teaching the national curriculum in English. 
Utsavi Deepak, CSR Manager, India and South-West Asia, says: "There are lots of languages spoken in India, which means many schools teach their curriculum in different regional languages. As a result, when people have jobs that require them to move states, they prefer moving to areas that have schools teaching the national curriculum in English, so their children can adapt easily and their education will not suffer. 
"Before we opened our school, employees were concerned that if they came to work at the Wankaner plant, their children would not have access to a good education, and this led to a lot of hesitancy and doubts."
A commitment to education
Not wanting its employees to have to choose between a great job opportunity or their children's education, the Calderys team partnered with the D.A.V. College Managing Committee (DAVCMC) to open a school that would suit the needs of its employees, their families as well as the local community. 
DAVCMC is the biggest educational institute in India, with close to 900 schools running across the country, and those that partner with them have the option to run schools independently, or from one of their locations. Calderys already has one school running in partnership with DAVCMC – the DAV Calderys Public School in the city of Katni. 
"Our Katni school is recognized as the number one school in Katni – out of over 20 – and we're looking to achieve something similar in quality for Wankaner," says Utsavi. 
D. A. V. Calderys Public School in Wankaner officially opened in June 2020. 
"We currently teach primary age students – those between the ages of 4 to 12, but we plan to extend our offering to higher secondary students. The school is close to our plant, so it's convenient for our employees.
"It is likely that this will be a five-year project to achieve everything we have envisaged – in full capacity, the school should be able to reach more than 600 students at one time, so it's a major infrastructure and education project." 
Calderys takes education very seriously, and the D.A.V. Calderys Public School is an extension of its business. The head of the Wankaner plant is the chairman of the school board, and all major decisions will be discussed in the presence of a senior committee that is made up of senior leaders from Calderys. 
This initiative aligns with Imerys' commitment towards quality education as a basic right for all, and the United Nations Sustainable Development Goal #4 (SDG4). "Reports are showing that, as things stand, we face a global learning crisis that threatens the achievement of the SDG 4. Millions of youth and adults are unable to play their full part in the social and economic life of their communities because they lack the skills to read and write a short sentence or make a simple calculation. The opening of this school shows the commitment of the Group to create favorable conditions to foster children's access to quality education, while also facilitating the parents work opportunities at Imerys, creating Shared Value", says Clara Segon, CSR Manager – Stakeholder & Community Relations.