Calderys employees in India plant 1,200 trees to support farmers
Five hundred volunteers – including our employees from Dharuhera, local students, and community members – have come together to plant 1,200 tree saplings on local farmers' land.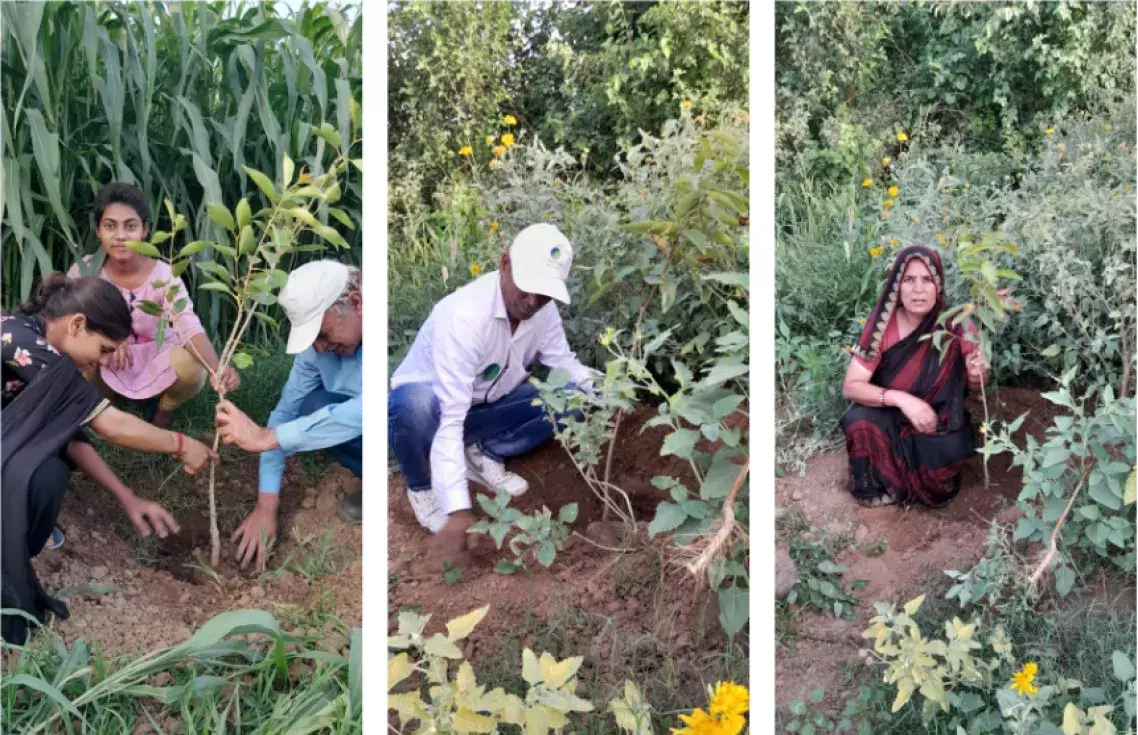 Through the Kalpavriksha project, led by NGO TREE Innovation Foundation, Calderys India is helping to create income and education opportunities for farmers in Dharuhera to improve their quality of life and sustainably develop the local environment.
Five hundred volunteers – including our employees from Dharuhera, local students, and community members – have come together to plant 1,200 tree saplings on local farmers' land. 
This event was part of the Kalpavriksha project, which is led by TREE Innovative Foundation, and for which Calderys Trust (our foundation in charge of community relations projects) is a partner. It is an employee-led effort to support the local community and environment. 
The total amount of saplings has been achieved by donations made from our employees and matched by Calderys,  doubling the amount of money available to spend on tree planting.  
India has many farmers who only have small areas of land and a limited source of income, so we decided to be purposeful with our tree planting by providing local farmers with fruit-bearing trees. As such, the project was named Kalpavriksha – the name of a wish-fulfilling tree in ancient tales.  
The town of Dharuhera – in which we have a relatively new plant – was chosen as the location for the project. The area is scarce, and environmental welfare has been identified as a priority by the local government.. 
The 1,200 trees were planted by the 500 volunteers in just 10 minutes - and the volunteers also managed to make more than 2,400 posts about this initiative on social media - a combination of facts that added to this amazing project a Guinness record.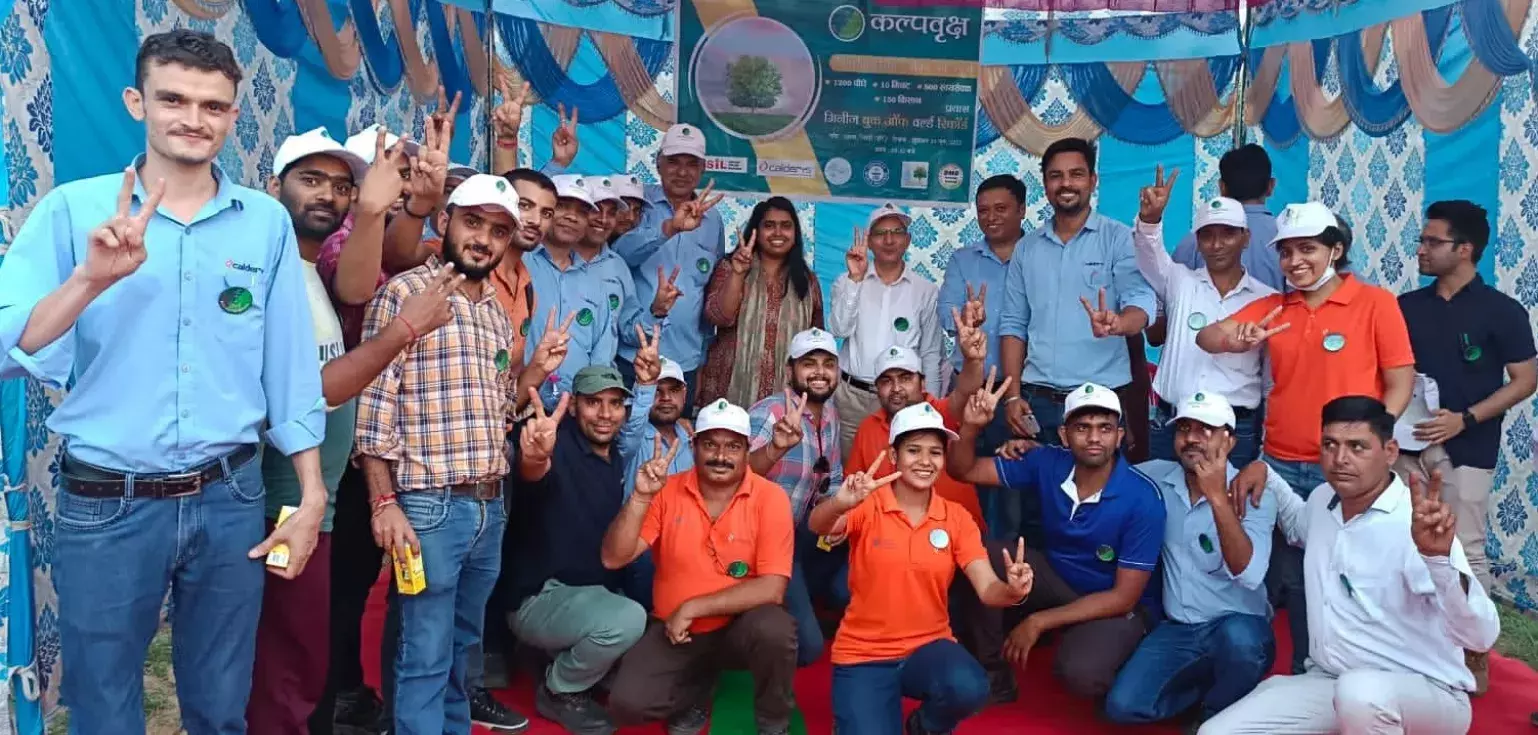 Collaborating with experts to make a difference 
To prepare the soil to receive the trees in the best possible condition, we worked for months with a soil testing expert to improve local soil conditions. This information was shared with the farmers through training, which will also be part of a long-term plan to help farmers connect with the markets they are serving.
Utsavi Deepak, Corporate Social Responsibility Manager, says, "We want to empower farmers, so we have given them access to knowledge that will help them better manage and care for their land. Our outreach has extended far into the community, and we hope it will make a huge difference to the lives of countless families."
Using sustainable development to improve quality of life 
Our goal is to promote a long-term impact in the communities where we operate. Therefore, we have committed to monitoring farmers and their progress for three years.
"Being new to Dharuhera means we're still building relationships with local stakeholders," says Utsavi, "and this project acts as a platform for us to open up conversations and create a dialogue. 
"We know the impact industry can have on local communities, which is why we have a vital role to play in driving change and protecting the environment, preserving and restoring biodiversity to improve the quality of life for local people."
Ish Garg, Greater Asia Vice President, says: "We care about our planet and strive to create a lasting, positive impact, not just on our employees and their families, but on wider local economies and supply chains, helping to build a better future for everyone. I'm delighted to be part of the Kalpavriksha project and really proud of our teams for their commitment. I'm looking forward to seeing this amazing initiative evolve!"