Calderys' direct reduction of iron experience solves Steelmakers' challenges
Direct reduction of iron: Steel makers are accelerating their effort towards achieving net zero emission of greenhouse gasses by 2050.

Direct reduction of iron: Steel makers are accelerating their effort towards achieving net zero emission of greenhouse gasses by 2050. Existing Direct Reduction process route for iron and steelmaking is the only possible technology that has capability to achieve net zero by 2050.
by Sangram Mohapatra, Technical Development Manager
Calderys is an experienced player in supplying refractory solutions to green field direct direction of iron (DRI) projects as well as revamping and relining the existing units. Recently, Calderys' experts carried out a full turnkey project, including design, engineering, material supply, relining and installation. A number of technical challenges encountered during the relining and installations were resolved, making this project a success. 
Structural modification during revamping helps tackle severe thermal and mechanical stresses
The hot reducing gas coming from the gas heater enters the reactor at a temperature of 1050 °C through the plenum duct. The gas is distributed uniformly around the plenum and then enters the reactor through the rectangular gas inlet port to the inside of the reactor and flows upward. The rectangular gas inlet ports are made up of high alumina bricks, specially designed for this application are critical to the operation. During the reactor operation it is subjected to severe thermal and mechanical stresses and is designed to resist thermal spalling while carrying the load at high temperature. 
In this particular case, after fourteen long years of operation, thermal spellings, cracks and deformations were observed on a few bricks at the gas inlet ports. In a detailed investigation and analysis of the entire reactor lining, it was found that the cracks and deformation in the gas inlet port were due to structural load imbalance occurring at higher parts of the reactor. This observation has been verified with structural analysis and simulation. As a consequence, a structural modification was done while revamping and relining the furnace.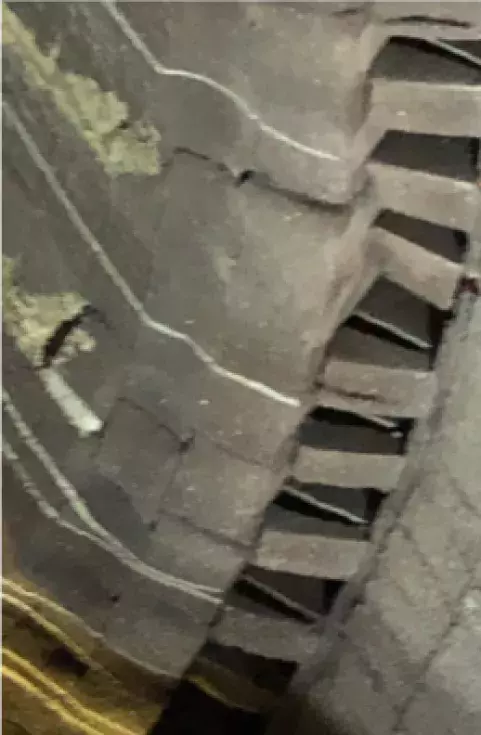 Design changes of the plenum roof provides more thermomechanical stability to counter thermal expansion
As a result of the investigation, it was found that the plenum roof cracking and collapse can be attributed to thermal expansion. This problem has been resolved by changing the design of the plenum roof providing more thermomechanical stability.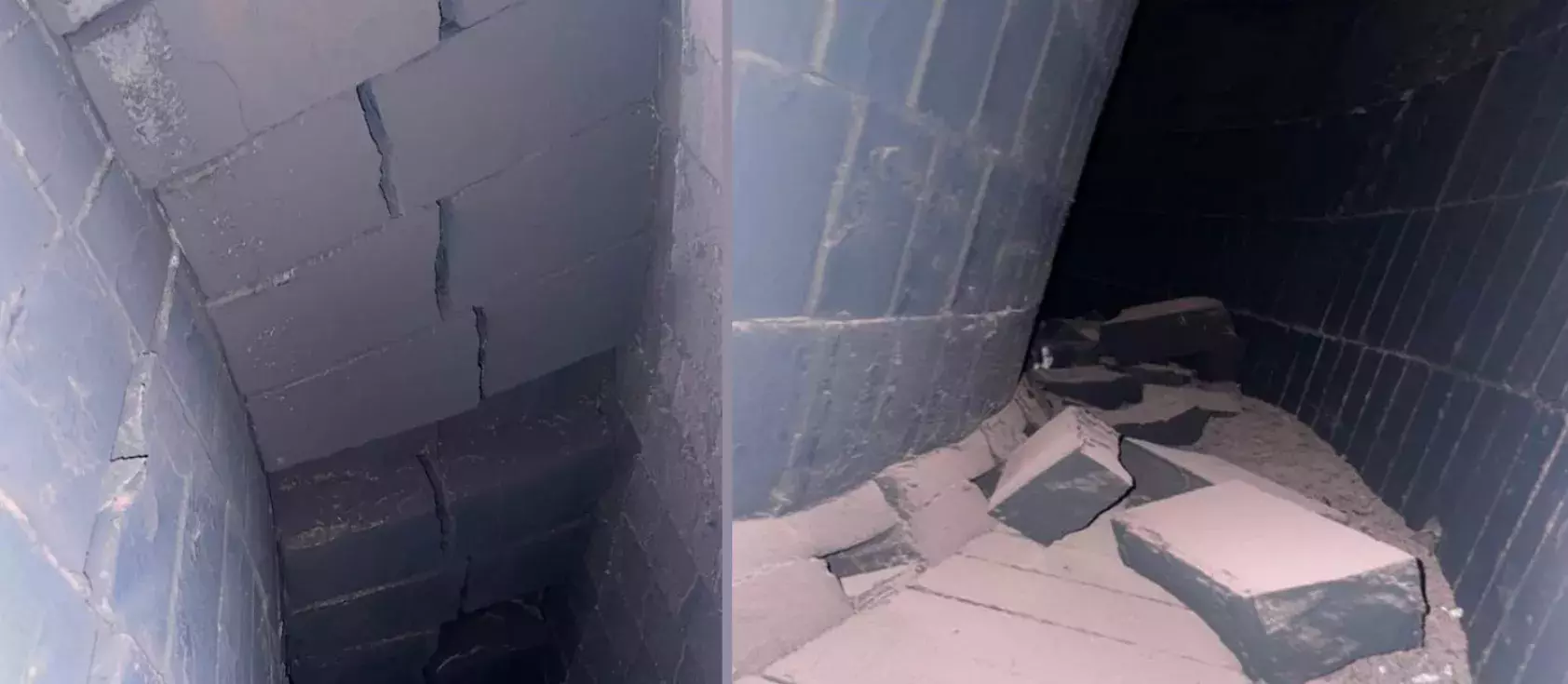 These two challenges discovered during the relining were technically challenging and are critical for the longevity of direct reduction reactor operation. Solving the many challenges Steelmakers' encounter during their maintenance as well as day to day activity is what drives us. As a refractory solution provider of the direct reduction of iron, we are committed to contribute towards the green transformation of the steel industry and to meet our own sustainability goals.
Do you face similar challenges? Contact us!