CALDE® Smart Lens: bringing our experts to you
CALDE® Smart Lens: bringing our experts to you
It is now quicker and easier to access the Calderys global network of experts with CALDE® Smart Lens. Combining smart glasses with augmented reality, CALDE® Smart Lens connects you to technical guidance and advice, when you need it, wherever you are in the world.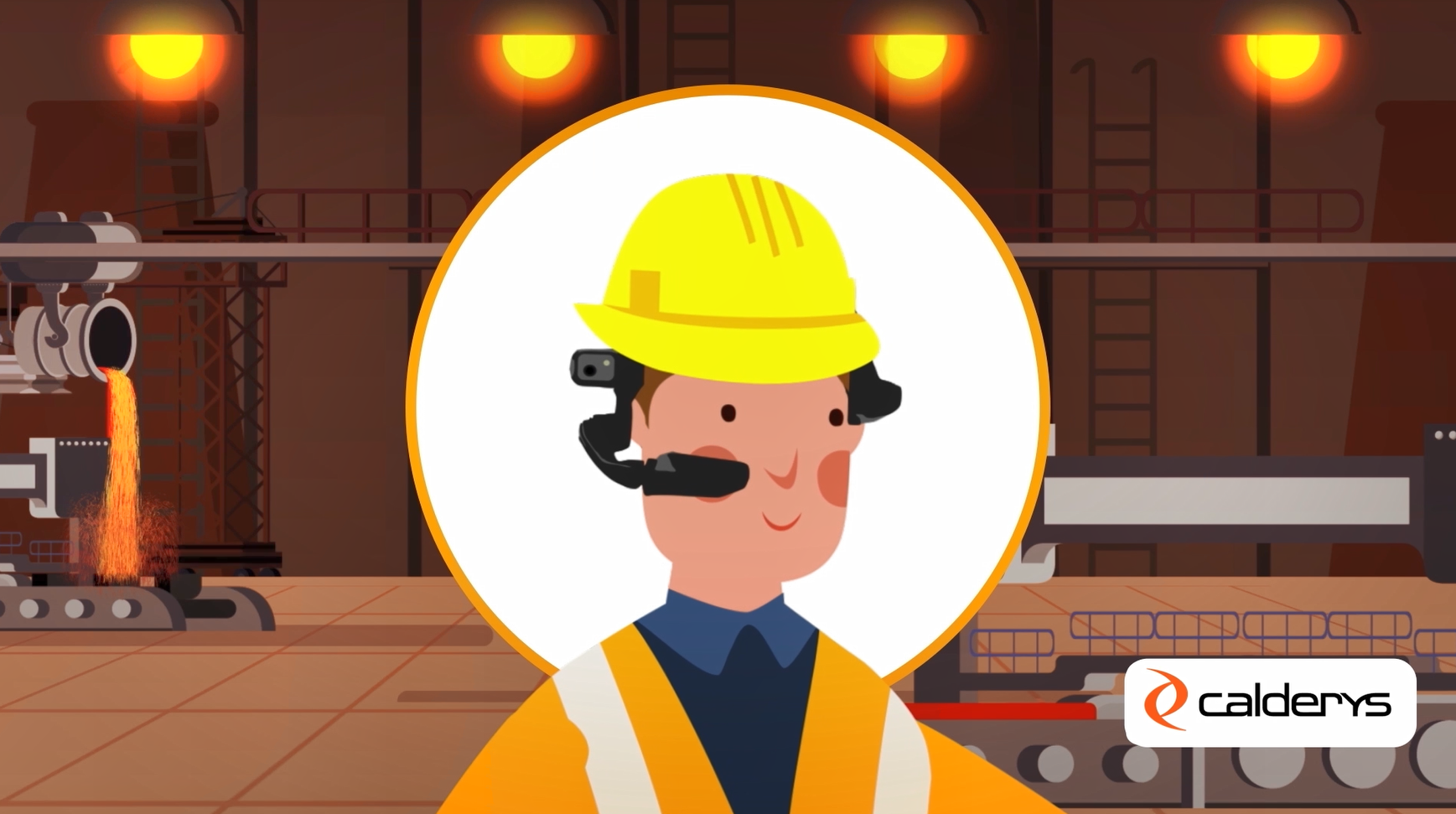 All in one: Smart monitoring and remote technical service
Digitalization has been one of the major defining themes in industries around the world in recent years; the foundry sector is no exception.
Calderys is committed to a customer-centric approach to innovation, which places customer needs at the center of its development efforts. Never has this been more relevant than during the Covid-19 pandemic, which raised so many fundamental challenges to the way we work and communicate.
One of the major questions facing businesses was simply one of maintaining customer service and support in a world where travel and face-to-face meetings were almost impossible. For the most part, companies responded by going remote, relying on digital technologies to connect to and support customers and colleagues. But what if your customers are located outside of the office environment and instead found amid the dust, noise and safety risks of a foundry?
That was the issue faced by the Calderys team when the pandemic struck. It was, however, an issue that had already been confronted by their colleagues in India in the past.
"Our India team covers regions that are very remote, where it is difficult to offer in-person services," explains Elisabeth van den Berg, Calderys' Foundry Marketing Director. "As a result, our India team is already developing the capability to offer remote customer support." 
The resulting solution combines smart glasses with augmented reality, bringing Calderys' technical experts directly to where it is needed. 
 Augmented Reality at the Service of Foundries
Smart glasses offer real-time access to the internet for quick-and-easy communication and to access up-to-date information and expertise. When combined with augmented reality, whereby information can be integrated into the wearer's field of vision, smart glasses offer significant potential for remote customer support.
It was this potential that Elisabeth and the team recognized. CALDE® Smart Lens is the result. 
"I heard about it and realized it could be a great tool," continues Elisabeth. "It's now been just over a year since we started using it and it's been through a number of trials. In India, for example, it's been tested in thermal applications; in Europe, we've tested it in foundry settings – pretty tough environments – to ensure it works."
Based on a carefully selected software platform, CALDE® Smart Lens connects the wearer to the Calderys global network of experts, who can provide on-demand, remote technical support, in real time, from wherever they are located. CALDE® Smart Lens therefore reinforces and complements local Calderys representatives in a way that is both more responsive and less costly than relying on traditional site visits. 
The platform is tailored to collaboration, allowing the expert to annotate and draw on the live view in real time with augmented reality; upload and work on documents; share screens; and even add safety warnings, to help guide the wearer. All data is transmitted with end-to-end encryption to ensure customer data remains secure.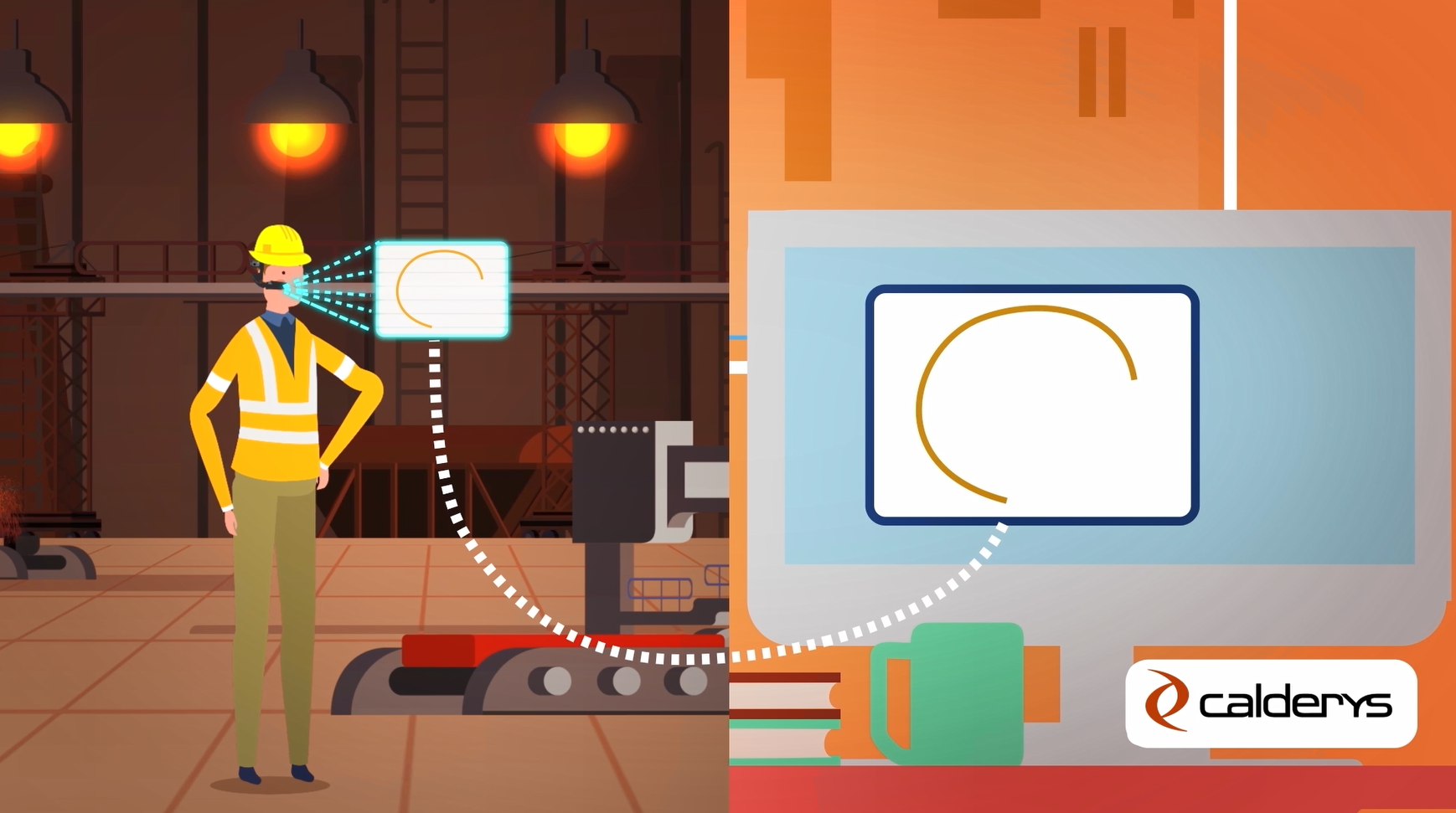 In terms of hardware, CALDE® Smart Lens smart glasses are adapted to the demanding foundry environment. Noise cancellation technology allows clear voice communication between the wearer and the remote expert. Unlike other video-communications devices, smart glasses are hands-free – an important health and safety consideration when working in safety-critical environments.
Improving foundries' production efficiency with digital tools
What started as a local response to a local need has grown and is now being rolled out to support customers globally. A practical example of customer-centricity at work, CALDE® Smart Lens demonstrates how digital technologies are being developed by Calderys to support the company's continuing goal to better serve customers, even in traditional heavy industries, such as metal casting. 
"More and more of our customers are embarking on their own digital journeys to improve production efficiency and their own customers' experiences," says Elisabeth. "In turn, they are asking for digital solutions from their suppliers, like Calderys. And we're listening."
It's this customer-driven approach to development – and digital solutions in particular – that provides focus for developing a digital toolkit that brings the most benefit to customers. 
As Elisabeth concludes, "all of our digital projects are dedicated to customers and linked to customer pain points. It's digitalization with a purpose."  
Click here to watch the Calde Smart Lens Video
Contact us to find out more!